Wow! I'm am sooo off my blogging schedule! I promise I'll try to do better next week! It seems like a have a blue-million things to do right now! I've got a 6 year old's birthday to get ready for, spring cleaning, Girl Scouts, and t-ball. Plus, I'm getting ready to sell
Pink Checkers Design
in a brick and mortar shop and I'm trying to get all that together! Time management has never been my strong suit!
So, here's a little something fun to hold you over until I get back to normal!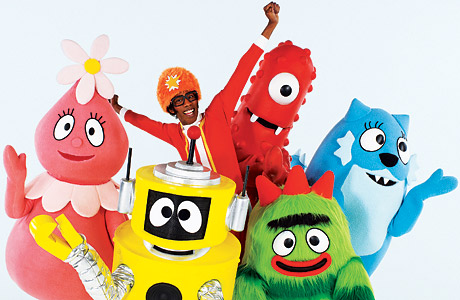 We're taking the girls and nephew to see this bunch of yahoos on Saturday. If you've never seen
Yo Gabba Gabba
, watch this video.
You either love them or you hate them! We love them, so off to Cincinnati we will go!
Have a great weekend!
DeAndra